I saw a post on twitter the last night that shows Hollywood Jeff Hammond was prepared for a power outage. You know that guy who made a lot of money and fame in Nascar! He was a crew chief for Jaws so you know he has dealt with a lot of hard heads.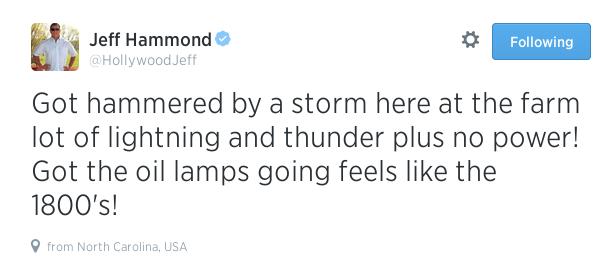 Looking forward to hearing you tonight on the AK4H repeater at 147.270 Mhz. We gather to talk about Preparedness, whether it is for the two day power outage or the Zombie apocalypse. Whether you enjoy listening on your radio, scanner, or even echolink it is a check in driven net so if you have your technician license or higher feel free to hit the PTT button. If you have not gotten your ticket yet please let us know what we can do to help.
P.S. We welcome back JJ to the world of Radios! We all wish you a speedy recovery!