Armor Your Phone
Looking for a great Faraday cage for your phone or hiding from the NSA then Signal Armor may be what you need to armor your phone. This is an interesting concept that I think certainly has some great points. If it works this well to block the NSA would it work during a Carrrington type event?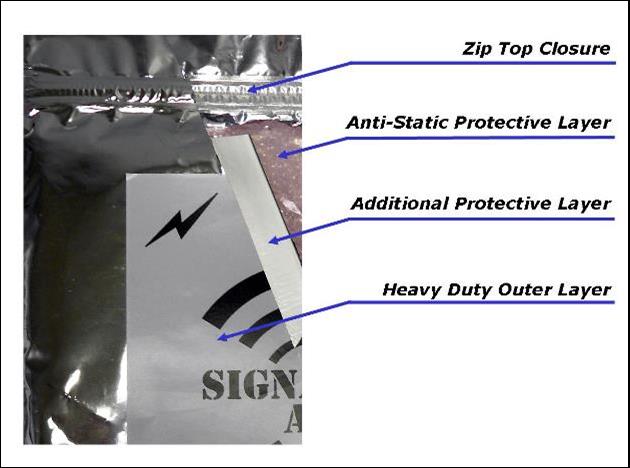 This looks like a pretty good bag to store electronics in for everyday use. I would be interested in learning about the dimensions on the bag to see exactly what it will store. It appears to be a thicker bag than the normal ones used in electronics. Perhaps our illustrious net controller Doug can convince them to donate one or two. We appreciate everything he does for us and today is net day.
Please plan on tuning in tonight at 9:00 PM on the AK4H repeater as we have our weekly rag chew about preparedness. Whether you enjoy listening on your radio, scanner, or even echolink it is a check in driven net so if you have your technician license or higher feel free to hit the PTT button. If you have not gotten your ticket yet please let us know what we can do to help.